Vanden Plas
Torsten Reichert: Bass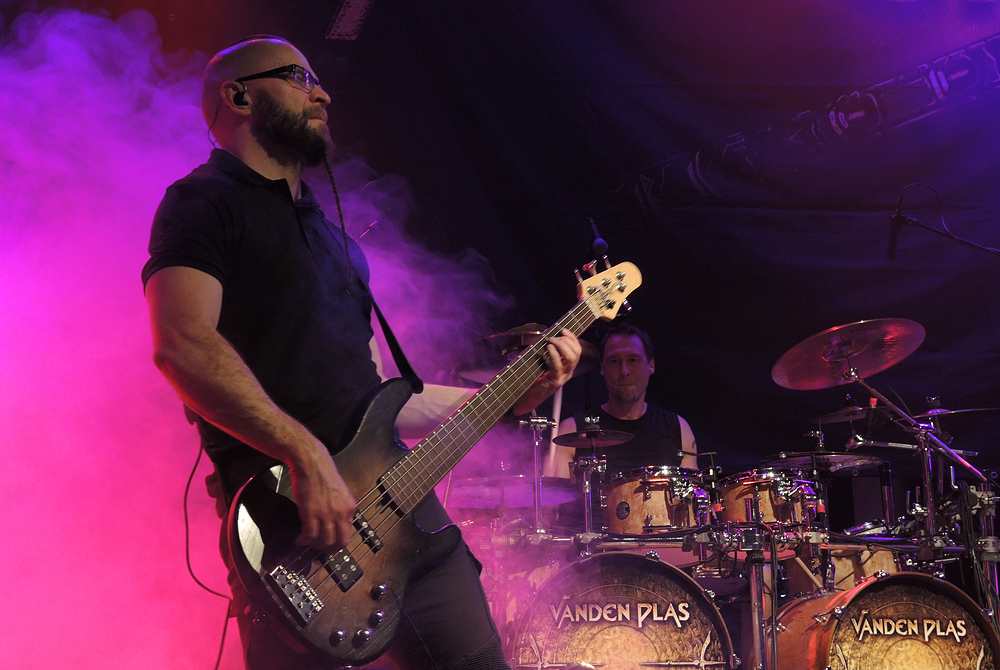 --> Torstens Gallery
Torsten Reichert was born in July 8, 1971 in Kusel, Germany. He started playing guitar in local band in his town, but in the begining he played drums, then when he realized that just playing the loudest instrument wasn't enought ,got into the bass. He's a real fan from Death (death metal band), Flotsam & Jetsam and System of a Down and likes lots of upright bass and some early Funk/Soul Amps.
-Torsten Reichert 2020-
---
Torsten Reichert: Bass
--> Torstens Gallerie
Torsten Reichert wurde am 8. Juli 1971 in Kusel (Deutschland) geboren. Er spielte Gitarre in einer lokalen Band. Ganz zu Anfang spielte er Schlagzeug, aber als es ihm nicht mehr genügte, einfach nur das lauteste Instrument zu spielen, begann er mit dem Bass. Er ist ein großer Fan der Death-Metal-Band Death sowie von Flotsam & Jetsam und System of a Down und mag außerdem Kontrabass und einige frühe Funk/Soul-Amps.
-Torsten Reichert 2020-
© 2019 - Vanden Plas Fanclub -